Tuesday, December 18th, 2012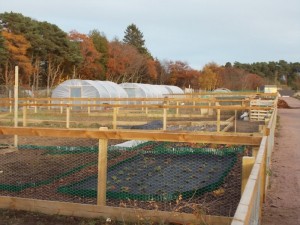 Dick Youngson of the Nairn Allotments Society tells us that Highland Council have agreed to lease another 0.9 hectares of agricultural Common Good Land adjacent to the Society's original allotment site.  This will give them an additional 37 plots (200 m2 and 100 m2), and, if you add last year's Mill Road Site (30 plots) there will be a total of 100 plots in Nairn.
The Scottish Garden Scheme (SGS) have invited the Society to open Mill Road to the public – it is a very attactive site – it will be open Sunday 22 July 2013 at 1200 – 1600 hours, with teas and cakes + stalls.  Watch out for advertisements nearer the time.